Active Matrix Display (LCD Only)
Active matrix technology works by applying an electrical current to an individual pixel via a transistor. That is, each pixel is governed by its own transistor. Response time, color availability and sharper resolution are all improved with an active matrix display.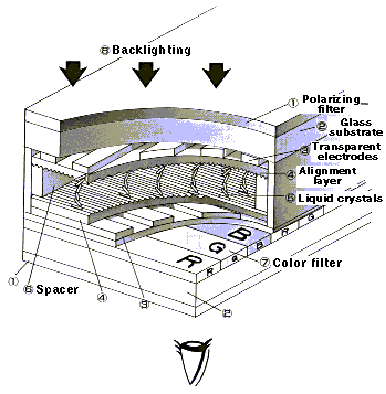 The most common type of active-matrix display is based on a technology known as TFT (thin film transistor). The two terms, active matrix and TFT, are often used interchangeably.
Dell now sells a TFT flat panel display for desktop systems and uses several types in the fine Dell Portables line.
Passive-matrix screens are less expensive than active-matrix screens because they require fewer transistors but they suffer from some inherent problems: current bleeds to adjacent liquid crystals and washes out the display at high contrast settings, screen refresh is very slow, and the field of view is limited.